Automated Gate Safety: Tips & Guidelines For Homeowners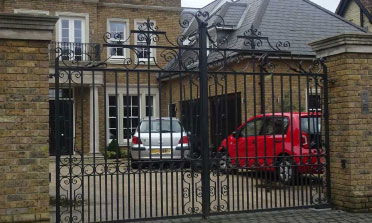 Automated gates have become a popular choice among homeowners as they provide best security and privacy. However, the convenience of automatic gates comes with certain responsibilities that must be fulfilled to keep them in optimal condition. In this blog post, we'll explore some essential tips and guidelines for home owners in regards to automated gate safety.
Installation By Professionals
Hire experienced professionals to install your automated gate safely in your home. Certified and trained technicians will ensure that the gate and all its components are installed correctly and are fully functional.
Regular Maintenance
Similar to any electronic system, automated gates require regular maintenance to keep them in proper working condition. Professional technicians can carry out routine maintenance of your electronic gate by checking for loose bolts, lubricating moving parts and inspecting the gate's control system. If any feature of your gate is not working as intended, it can be repaired immediately.
Educate Family & Visitors
Everyone who lives or visits your house should know about the gate's operation and potential risks. Educate your family members on how to use the gate safely. Clearly tell your family members and friends not to try to enter or exit the property when the gate is in motion. You can also place some basic automated gate safety instructions by the gate.
Contact Us
We at Automated Gate Solutions Ltd offer a fast, efficient and cost effective electric gate installation and maintenance service. We have 16 years of experience working with all major gate automation brands available in the UK and our team are experts in the installation, repair and maintenance of all types of automated gates, barriers, bollards and garage doors. Contact us today to arrange an appointment to discuss your gate installation and repair. We look forward to speaking with and hopefully being of service to you.