Automated Gates VS. Manual Gates: A Comparative Analysis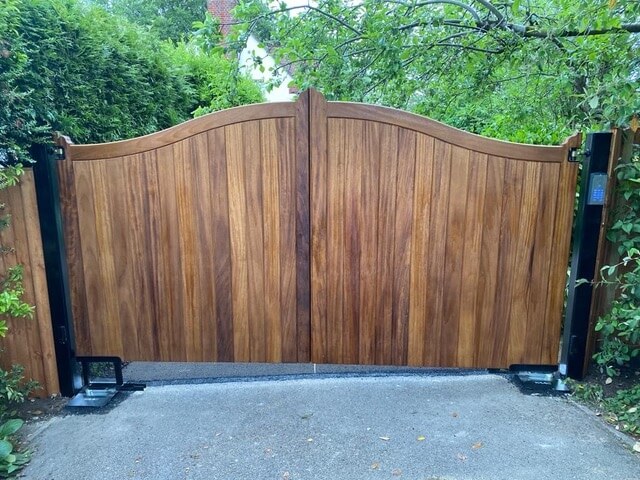 Gates are essential when it comes to security for our homes, so selecting the right gate for your needs can be a difficult task. In this blog post, we will analyse the differences between automated gates and manual gates to help you make an informed decision.
Convenience
Automated gates are more convenient than manual gates. With the press of a button or the swipe of a card, you can access your gate without leaving your vehicle. This is specifically helpful during adverse weather conditions or when you're in a hurry.
Enhanced Security
Automated gates provide an extra layer of security, as they come with various other features such as access control systems, intercoms and video surveillance. These features allow you to control who has access to your gate.
Customisation
Both automated gates and manual gates come in a variety of designs and materials. So you can choose one that complements your property's aesthetics. However, installing an automated gate will enhance the overall value of your property.
Budget Friendly & Low Maintenance
Manual gates are generally more budget friendly when compared to automated gates. Manual gates are less likely to face mechanical failures as they do not rely on motors or electronics. Also, the maintenance required for manual gates is extremely minimal.
Contact Us
The choice between an automated gate and a manual gate depends on your priorities, budget and specific needs. We at Automated Gate Solutions Ltd have over 16 years of experience and are experts in the installation, repair and maintenance of all types of automated gates. If you're unsure between the choice of a manual or automated gate, please do not hesitate to contact us today and our team members will be more than happy to assist you. We look forward to speaking with and hopefully being of service to you.