5 Interesting Facts About Electric Gates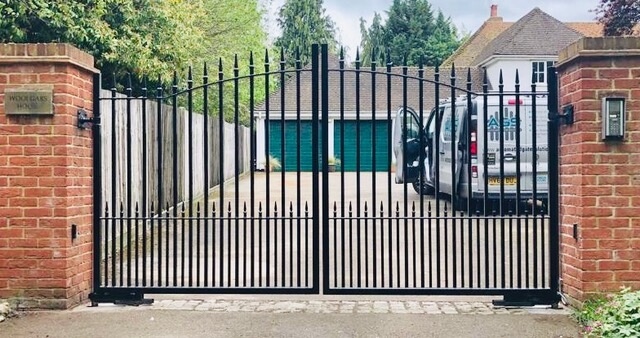 An electric gate installation offers an appealing element to any home, and as an additional bonus, provides extra security. Whether you're thinking of a beautiful, rustic timber wood sliding gate, or a chic and simple black metal gate, here at Automated Gate Solutions we offer an exciting range of designs and materials to suit any style of home or property. We will be happy to accommodate you.
So if you're considering enhancing your property with an electric gate installation, or you're curious to learn more about what a high-quality electric gate system can offer, then discover these 5 interesting facts about our electric gate installations.
1. Predetermined Entry Times
Firstly, you might be wondering how your precious parcels or posts might be delivered with an automated gate system? Not to worry as we can design the perfect gate solution for you that caters to any tradesmen, delivery man, gardeners, cleaners and more, whilst maintaining the safety and security of your property. Our gate systems allow you the freedom to create designated times for access on specific days of your choice. Our surveyors are happy to discuss with you and offer the most appropriate solutions.
2. Automate Existing Manual Gates
Secondly, you might wonder if you can automate an existing manual gate. If your manual gate passes the structure test, then we can upgrade it to an automated gate without having to completely replace it. Under gate or ram type automation can be fitted to allow the gates to move automatically.
3. Increase The Value Of Your Property
Any upgrade to your home will upgrade its overall value. So with an electric gate installation, the value of your home will increase. It will add beneficial factors such as security, privacy, appeal and more. Automate Gate Solutions can help you find the perfect gate for your home to add to its value.
4. Technology That Communicates
Keep up with the latest advances in technology and experience safety and security on a whole new level with your automated gate system. We offer systems from gate cameras to monitors that inform if your gate has been left open and more. Our systems can be tailored to meet your needs and requirements.
5. Power Outage Resistant
Finally what happens when you have no power? No problem. Our gate systems are designed for anything, including unexpected power outages. There is a manual release mechanism on all motors, which allows you to disengage the motors and move the gate manually during a power cut. Once the power is restored, the motor can be re-engaged and the gates will work automatically again.
So would you like to learn more about how our electric gate systems operate? We are happy to discuss the best gate solutions for you. Contact our friendly team today!